I did a little fabric shopping a week ago at a fun little quilt shop and I am going to share my random findings with you. I just purchased some of what I fell in love with. I definitely have to refrain myself because I fall in love with a lot of fabrics.
I have been drooling over these Texas napkins by Moda (20" x 20") for several visits and decided to stop drooling and make a purchase. They are adorable and I will probably use them to make two quilted pillows. I don't really have a place where they would fit in my home, but I don't care. I will make them fit!
In continuation with the Texas theme, I found a fat quarter of these cute horseshoes. I grew up around horses and couldn't resist. This fabric is Rawhide Horseshoes by Moda.
I also purchased a half of a yard of Tim and Beck Bungle Jungle Elephants in Grey. I love these elephants and I especially fell in love with the grey and red. As you can see from the collection below, there are a total of 6 different color variations of the elephant fabric. It was hard not to buy all 6.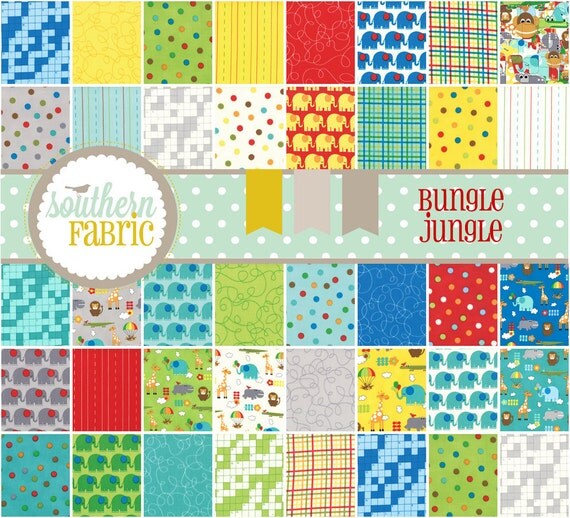 I could not resist purchasing some of the fabrics from Aneela Hoey's Sew Stitchy collection. I have been really interested in fabrics with birds on them lately. I have made a couple of fabric purchases since this one and they contain quite a few bird fabrics. I decided I will have to create a post just about the little birds I have been collecting.
With Christmas coming, I could not resist the red fabric with the birds. It isn't Christmas fabric, but it would work well in a Christmas project. I love the sewing pins and the fun hexagons. The grey in the background is very soft and pretty and works well with the pinks and reds. Oooh I just love it all!
Here is a collage of all the fabrics in the Sew Stitchy collection. Aren't they just adorable!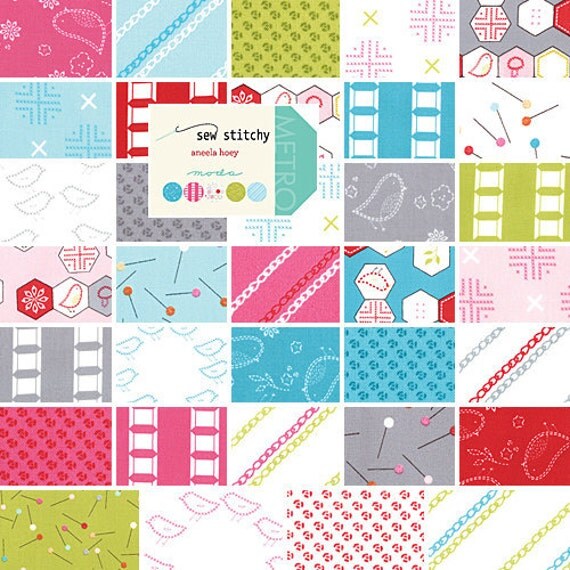 I am sure I have said this before, but I absolutely love Aneela Hoey's fabric collections. Her other collections are A Walk in the Woods, Little Apples, Sherbet Pips, and her latest Christmas collection, Cherry Christmas. She also has a great blog if you are interested in following her talented works. Her blog name is comfortstitching and you can find it here:
http://comfortstitching.typepad.co.uk
.
Have a great day and happy sewing, or maybe I should say happy fabric shopping!