I am happy to get back to sewing things I enjoy, instead of curtains and more curtains. I have recently taken on some house updating projects that entailed painting my kitchen and master bathroom as well as making curtains for four, yes four rooms. Curtains are my least favorite thing to sew, but it never fails that I cannot find pre-made curtains the right length, color, fabric type, etc. So I always end up making them no matter how much I resist. We recently moved into our home and so all the windows needed new coverings... yuck. So I am finished with all that fun stuff (sarcasm) and am happy to start a new project. I will share pictures of my new curtains in the near future.
In the mean time here is my next project. It is a duffle bag and the pattern is from StudioCherie. (This is not a paid advertisement. I just really like this pattern)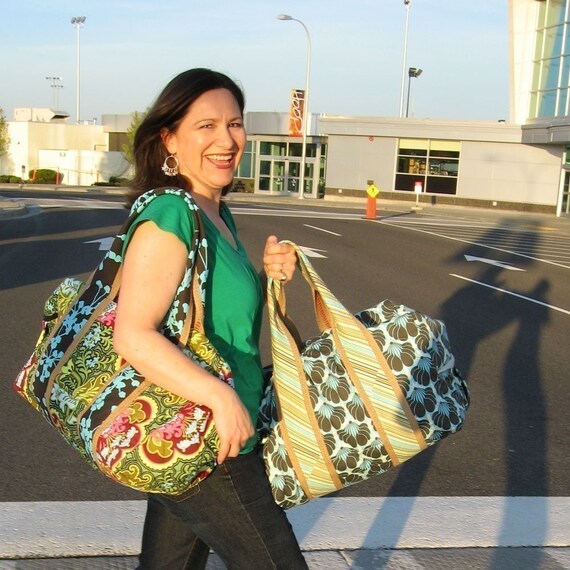 I purchased this pattern almost three years ago when I had a different sewing machine and not the best sewing machine skills. I started this project then and it quickly became a big mess, so like any self respecting sewer, I put it in the closet for a later date. Jump ahead a year later and I gained some new skills and a new machine and ended up making three as Christmas gifts for my mother and two sisters. The next year I made one for my grandmother for Christmas.
I decided that since I have made one for everyone else, it was time to break out the mess and finish the first one I started. I pulled out my stitching, pressed it with some starch and a hot iron and started all over again. It is amazing the difference a stronger machine and a little sewing experience can make. This duffle bag is so much easier to make this time around especially since this is bag #5.
We will see how it turns out. Stay tuned for more...
Thanks for stopping by and happy sewing!